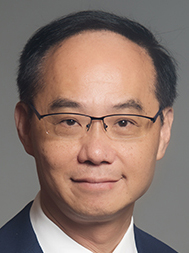 Mr Kent Wong
Chairman, Advisory Board
HKMA Academy for Innovation and Management
In view of the fast development of China retail industry and increasing demand for the talents of the industry, The Hong Kong Management Association is going to establish the Academy for Innovation and Management (AIM), with a vision to be the leading institution advancing management excellence in the retail industry in Hong Kong and the Region.
It is an excellent opportunity for me to offer my most heartfelt congratulations to the Academy on this auspicious occasion at the HKMA Annual Fellowship Dinner. This is a major milestone in the development of professional retail management in Hong Kong and the Region, particularly in mainland China.
AIM aims to nurture human capital in the retail sector in Hong Kong and mainland China through education and training; provide a platform for retail professionals with a view to exchanging ideas and fostering professional development; and promote best practices and innovative ideas relevant to the retail industry.
We have assembled a team of business experts and senior practitioners who excel in retail industry to join the Advisory Board to offer advice and guidance crucial to the success of the Academy. I am indebted to my fellow colleagues on the Advisory Board for their commitments and invaluable contributions.
I am also pleased to share with you that in the forthcoming months, we are going to organize a number of programmes and activities for the Hong Kong and Mainland retail professionals and organisations. The AIM is ready to take on the challenges of serving as a learned platform for retail professionals, and we count on the support of industry experts and community leaders. We sincerely look forward to your active participation and continued support as we move forward.